Kathy May Toth
Mortgage Loan Originator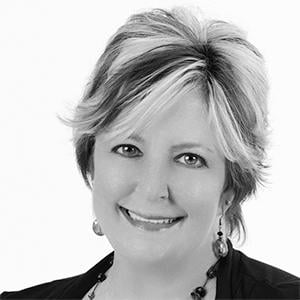 About
I'm Kathy May, but you may know me as The Money Girl! Originally from Houston, I have lived in Atlanta for over 30 years. I began my career in the mortgage industry in 2000 and have since become proficient in Conventional, FHA, VA, Jumbo, and USDA loan programs. I am also familiar with the Georgia Dream down payment assistance program, which has helped numerous clients become homeowners.
I have a true passion for helping clients with their housing needs and especially enjoy working with first-time homebuyers. I thrive on putting deals together and love a good challenge, particularly when it comes to solving the puzzle of which program option is best. I'm tenacious and make it a point to follow through on each loan that I handle.
When you choose to work with me as your loan originator, you'll receive excellent customer service. I make communication a priority and am even available on nights and weekends. Feel free to call, text, or email me for whatever you may need.
I'm pleased to partner with Reid Clark and to be part of one of Silverton Mortgage's top producing teams. Due to the volume of loans that we process, this translates to plenty of experience that you will benefit from.
I have a Zest for Life and love to network, race cars, skydive, and practice my photography skills. I also enjoy working in my yard (especially if it involves cutting trees or burning wood), tending to my rose bushes and fig trees in my garden, and spending time with my seven pets.
Our Loan Programs
Buying a home can be overwhelming. There are so many financing options, offered by so many different banks, lenders, and brokers. Don't stress yourself out trying to find the perfect product and perfect rate on your own – that's what we're here for! Contact us today to start a conversation about which loan option is right for you.
All Loans
Conventional
A Conventional Purchase is a "traditional" mortgage with as little as 3% down payment, requiring no upfront mortgage insurance fees and cancellable monthly private mortgage insurance. Both Fixed Rate & Adjustable Rate Mortgage options are available.
FHA
If you're a first-time homebuyer and your credit score isn't great, an FHA loan may be a great option for you. FHA loans allow for as little as 3.5% down and have options available for buyers with credit scores as low as 600.
MH Advantage®
Millions of people across America are in need of affordable housing AND flexible financing. MH Advantage® homes now offer improved interior and exterior features, which translates to a beautiful home with a competitive mortgage.
VA
Veterans and active duty military may qualify for 100% financing (0% down payment) with no monthly mortgage insurance through the VA loan program.
All Loans

GRMA
37214

Office Address
3750 Palladian Village Dr., Suite 610, Marietta, GA 30066