Ken St. Clair
Mortgage Loan Originator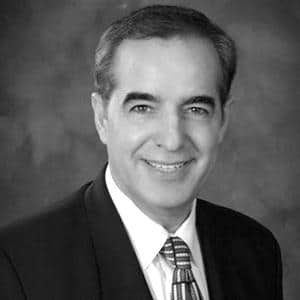 About
Even with 15 years of experience in the mortgage industry, I still feel like I learn something from every client that I serve. Everyone's needs are different and if I'm not taking the time to have the important conversations, asking the right questions and offering the alternatives, then I don't feel that I'm doing my job. For me personally, whether I'm buying a house, a car or a lawnmower, I research the heck out of it, I budget for it, and when the time is right I pull the trigger. I try to be that kind of mortgage resource for my clients when they are buying a house. I present them with all the options, educate them on the process, and give them the tools to make the best decision. Then we run with it and stay in touch every step of the way.
I make myself available on nights and weekends so when my clients need me, they know they can always reach out because talking about your personal financial needs is not always something you can do in your workplace. If you're ready to have a conversation about buying a house, now is a good time. My wife is a realtor, so talking shop at dinner is pretty much the norm. I have a son living in New York, two daughters living in the Atlanta area and three grandchildren living close by. My family is my happy place.
Our Loan Programs
Buying a home can be overwhelming. There are so many financing options, offered by so many different banks, lenders, and brokers. Don't stress yourself out trying to find the perfect product and perfect rate on your own – that's what we're here for! Contact us today to start a conversation about which loan option is right for you.
All Loans
Conventional
A Conventional Purchase is a "traditional" mortgage with as little as 3% down payment, requiring no upfront mortgage insurance fees and cancellable monthly private mortgage insurance. Both Fixed Rate & Adjustable Rate Mortgage options are available.
FHA
If you're a first-time homebuyer and your credit score isn't great, an FHA loan may be a great option for you. FHA loans allow for as little as 3.5% down and have options available for buyers with credit scores as low as 600.
Construction-Permanent Loan
With as little as 10% down, we can help you build a new home or renovate/improve an existing one. Our Construction-Permanent program streamlines your experience with only one closing for both the construction and permanent phases of your loan.
Jumbo Loans
Sometimes bigger is better when it comes to your dream home. For those who require higher loan amounts, our Jumbo Loan can help you enjoy low payment options.
All Loans

GRMA
46978

Office Address
1720 Lakes Parkway, Lawrenceville, GA 30043