Kim Stephens
Mortgage Loan Originator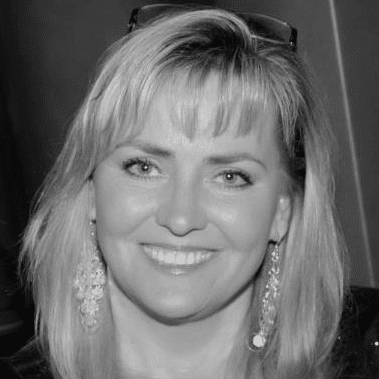 About
For most people, financing a home is the most important investment in their life. I've helped thousands of homeowners finance the home of their dreams. With 19 years in the mortgage industry, I've seen it all! I've been a processor, loan officer and branch manager while serving our community. I understand the current loan options, marketplace and am skilled at shopping for the best rates and terms, all while educating borrowers and keeping their best interest first. I believe that communication is key to a smooth loan process, so I'm available on nights and weekends. Therefore, when you are shopping for your next home, I can answer any questions you may have or run payment figures on different loan scenarios for you.
Most of my business comes from repeat clients, referrals and Realtors who have experienced my professionalism and expertise in helping clients reach closing without surprises – this has landed me in the Million Dollar Club several times! I started as a mortgage professional but frequently become a friend to the families that I work with. I've lived in Lula, Georgia, my whole life, allowing me to establish a level of trust and community that lasts for life.
I look forward to working with you to make your home ownership dream a reality.
Reach out to me and let's talk!
Our Loan Programs
Buying a home can be overwhelming. There are so many financing options, offered by so many different banks, lenders, and brokers. Don't stress yourself out trying to find the perfect product and perfect rate on your own – that's what we're here for! Contact us today to start a conversation about which loan option is right for you.
All Loans
Conventional
A Conventional Purchase is a "traditional" mortgage with as little as 3% down payment, requiring no upfront mortgage insurance fees and cancellable monthly private mortgage insurance. Both Fixed Rate & Adjustable Rate Mortgage options are available.
FHA
If you're a first-time homebuyer and your credit score isn't great, an FHA loan may be a great option for you. FHA loans allow for as little as 3.5% down and have options available for buyers with credit scores as low as 600.
VA
Veterans and active duty military may qualify for 100% financing (0% down payment) with no monthly mortgage insurance through the VA loan program.
MH Advantage®
Millions of people across America are in need of affordable housing AND flexible financing. MH Advantage® homes now offer improved interior and exterior features, which translates to a beautiful home with a competitive mortgage.
All Loans

GRMA
30624

Office Address
1301 Shiloh Road NW, Suite 120, Kennesaw, GA 30144