Mark Craig
Assistant Branch Manager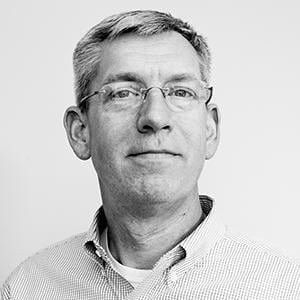 Contact
NMLS 1166413 | GRMA 42649
About
I have over six years of mortgage and loss mitigation experience. Before joining Silverton, I led a loss mitigation organization that worked directly for servicers to identify and process HAMP, HARP, and other loan modification opportunities for borrowers. I have over 20 years of finance and accounting experience that I can leverage in assisting clients to identify the best products and opportunities for their situation. I will ensure that your loan file is in compliance with lending guidelines, and I am committed to getting your loan to closing on time. You can count on me to set realistic expectations and honor my promises!
Our Loan Programs
Buying a home can be overwhelming. There are so many financing options, offered by so many different banks, lenders, and brokers. Don't stress yourself out trying to find the perfect product and perfect rate on your own – that's what we're here for! Contact us today to start a conversation about which loan option is right for you.
All Loans
Conventional
A Conventional Purchase is a "traditional" mortgage with as little as 3% down payment, requiring no upfront mortgage insurance fees and cancellable monthly private mortgage insurance. Both Fixed Rate & Adjustable Rate Mortgage options are available.
FHA
If you're a first-time homebuyer and your credit score isn't great, an FHA loan may be a great option for you. FHA loans allow for as little as 3.5% down and have options available for buyers with credit scores as low as 600.
HomeReady® Mortgage
With as little as 3% down, reduced mortgage insurance, and no minimum contribution from the borrower, this option is perfect for first-time homebuyers who may have a relative helping with the down payment.
Construction-Permanent Loan
With as little as 10% down, we can help you build a new home or renovate/improve an existing one. Our Construction-Permanent program streamlines your experience with only one closing for both the construction and permanent phases of your loan.
All Loans

GRMA
42649

Office Address
9910 Highway 92, Suite 240, Woodstock, GA 30188