Michelle Ditchkoff-Volk
Mortgage Loan Originator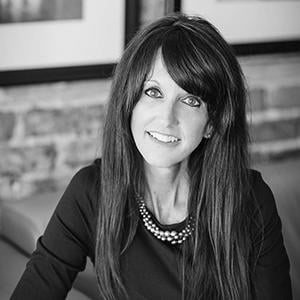 About
I've been in the real estate business since 1988 when my career began as a closing paralegal. I started working in loan origination in the mid-90s. I work in Douglas County, where I've lived for 47 years, but I do loans all over the state. I love meeting families every year and I work hard towards helping them achieve their dream of home ownership as painlessly as possible.
I am actively involved in our community as a member of the Douglas County Chamber of Commerce. I believe that hard work and a strong work ethic are the most powerful tools you can have in this business. I'm glad to call Silverton Mortgage my second home!
Our Loan Programs
Buying a home can be overwhelming. There are so many financing options, offered by so many different banks, lenders, and brokers. Don't stress yourself out trying to find the perfect product and perfect rate on your own – that's what we're here for! Contact us today to start a conversation about which loan option is right for you.
All Loans
Conventional
A Conventional Purchase is a "traditional" mortgage with as little as 3% down payment, requiring no upfront mortgage insurance fees and cancellable monthly private mortgage insurance. Both Fixed Rate & Adjustable Rate Mortgage options are available.
FHA
If you're a first-time homebuyer and your credit score isn't great, an FHA loan may be a great option for you. FHA loans allow for as little as 3.5% down and have options available for buyers with credit scores as low as 600.
Silverton Secure+
Secure your mortgage before even finding a property! We'll underwrite your loan and lock in your rate before you purchase your home, giving you and potential sellers the security you need to compete with cash buyers. Ask us about our on-time closing guarantee!
Jumbo Loans
Sometimes bigger is better when it comes to your dream home. For those who require higher loan amounts, our Jumbo Loan can help you enjoy low payment options.
All Loans

GRMA
26345

Office Address
1301 Shiloh Road NW, Suite 120, Kennesaw, GA 30144