Bill James
Mortgage Loan Originator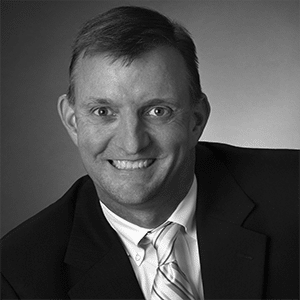 About
I began originating loans at the end of 1999 and can say with full confidence that helping people get into their dream home doesn't get old. With over 20 years in the mortgage industry, my clients can feel confident that they are being provided with the best and most accurate information regarding their loan. I go above and beyond in making sure that those I work with are educated on the mortgage process and the products that are available to them.
By working with me, you'll soon find that I'm very attentive. I make it a priority to respond to calls and emails immediately and will be sure to keep you updated throughout the entire process. I find that this keeps everything as streamlined as possible, which is my goal. I've lived in Charlotte for 30 years and love helping people become part of such a great community.
In my spare time, I enjoy spending time with my girlfriend, Dawn, and our adopted bulldog, Ginger. I also like playing golf, working out, and cooking. As far as football, I'm a huge fan of both the Carolina Panthers and Oakland Raiders. With basketball, it's the Charlotte Hornets all the way!
Our Loan Programs
Buying a home can be overwhelming. There are so many financing options, offered by so many different banks, lenders, and brokers. Don't stress yourself out trying to find the perfect product and perfect rate on your own – that's what we're here for! Contact us today to start a conversation about which loan option is right for you.
All Loans
Conventional
A Conventional Purchase is a "traditional" mortgage with as little as 3% down payment, requiring no upfront mortgage insurance fees and cancellable monthly private mortgage insurance. Both Fixed Rate & Adjustable Rate Mortgage options are available.
FHA
If you're a first-time homebuyer and your credit score isn't great, an FHA loan may be a great option for you. FHA loans allow for as little as 3.5% down and have options available for buyers with credit scores as low as 600.
HomeReady® Mortgage
With as little as 3% down, reduced mortgage insurance, and no minimum contribution from the borrower, this option is perfect for first-time homebuyers who may have a relative helping with the down payment.
Community Lending
As part of Silverton Mortgage's commitment to give back to our communities, we are proud to offer down payment assistance and flexible mortgage programs through our Community Lending division.
All Loans

Office Address
9525 Birkdale Crossing Drive, Suite 203, Huntersville, NC 28078