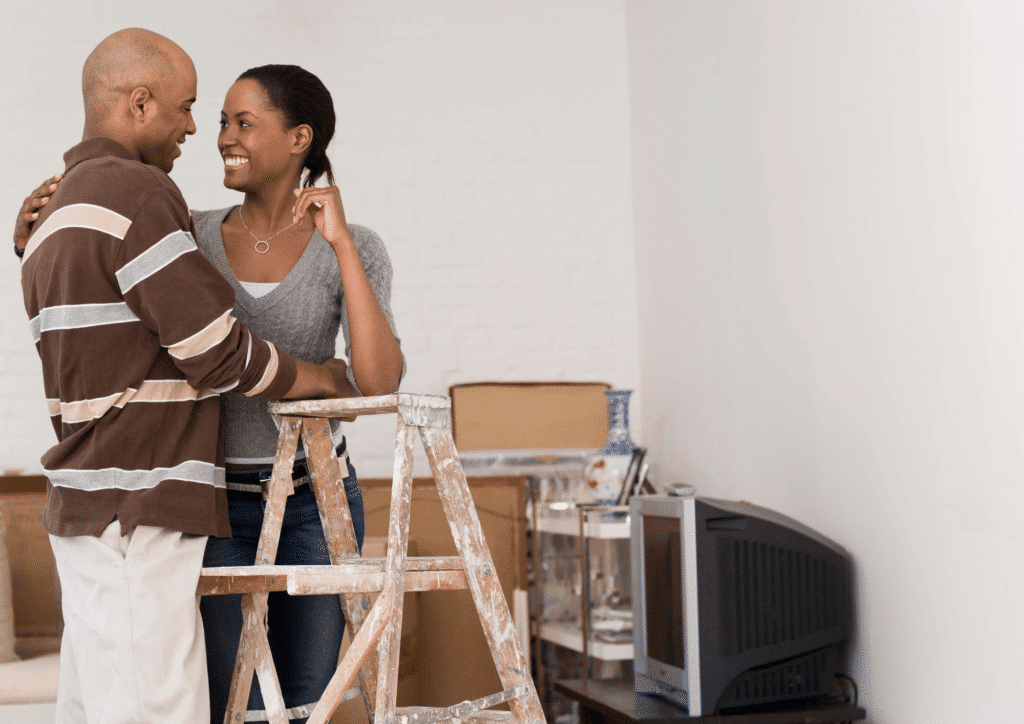 With low inventory in the housing market spurring bidding wars, some aspiring homeowners are looking for alternatives to a traditional real estate transaction. In this blog, we'll cover some options that you may not have considered – as well as how to get started towards your homeownership goals.
Home Improvement Loan
If your home is in the location you want to be, but it needs some serious renovations, this is the loan for you. This Home Improvement Loan is designed for borrowers who want to make improvements to a home they are purchasing or already own. The loan is made directly to you, the borrower – not the builder – and has two phases: the first is the Improvement Phase and the second is the Permanent Phase. The loan is designed to encompass the home updates made during the Improvement Phase and then, upon meeting conversion requirements and completion of the improvements, is converted to the Permanent Phase of the process. Because it is ONE loan, there is only ONE closing, saving you both time and money. Whether you're wanting to add a second story, gut the interior, build an addition — or all the above — this loan program may be for you.
All of our construction loan originators are specifically trained to tackle these types of transactions. Among other things, our Construction Specialists must attend an extensive all-day training class that educates them on both the product and the level of communication and education needed for both builders and borrowers. They must then pass a test on the facts they've learned during their training session.
Director of Construction, Rick Scott, explains, "Renovating a home can be a very confusing and intricate undertaking since it is a task that many consumers have never done before and are not familiar with the moving parts of the transaction. Silverton Mortgage Construction Specialists are trained to recognize this fact and to make sure that the borrower and builder are educated on each step in the process and how the total transaction will flow. This can help make a very stressful time for a borrower become a more enjoyable undertaking." 
Learn more about our Construction-Permanent Loan here.
Cash-Out Refinance
If your home doesn't need a drastic overhaul but could benefit from repairs or other improvements, then a cash-out refinance may be ideal. In most cases, with this type of loan, you replace your existing mortgage with a new one in an amount up to the fair market value of your home. After paying off your original mortgage, the difference can be used for home improvements and other renovation projects. Essentially, you're cashing out your home's equity in exchange for cash on hand. It's important to remember that you still need to pay closing costs with a cash-out refinance, which can equal several thousand dollars.
While you can use the money that you get from a cash-out refinance for many things, such as paying down debt, putting it back into your home can be a sound investment because it can help you rebuild equity. Strategic home renovation projects can add to the value of your home. There is also the possibility of getting a lower interest rate resulting in lower monthly payments.
Silverton Secure+ for New Construction
With very little inventory available, you may be interested in purchasing a new construction home from a builder. Our Silverton Secure+ Program can help give you an edge over other buyers and make the process of procuring your brand-new home even easier. With this unique program, you can have your credit, income, assets, and debt obligations reviewed and approved by one of our underwriters BEFORE you find a home. This means that there's nothing stopping you from putting in an offer when the perfect home becomes available. We even provide a 60-day rate lock so you can breathe easy knowing that your rate is secure, regardless of how the market fluctuates.
Whatever way you decide to navigate the current housing market, Silverton Mortgage has your back with financing options that work for you. Whether you decide to stay put and improve your current home or purchase a newly built construction, let us help you get there with a stress-free mortgage experience. Contact one of our professional loan originators and let's start a conversation.